OpenTX
Calculated sensors take values from real sensors and output data based on calculations using data from those sensors.
Displays
Distance on the ground
Range accounting for altitude above the ground
Formula
The distance formula uses the initial and current GPS positions to calculate the distance.
A variation of distance is range which uses the same formula but accounts for altitude from an altitude sensor.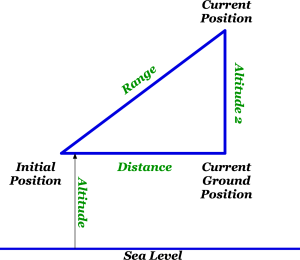 Sensor
Setup